IMMIGRATION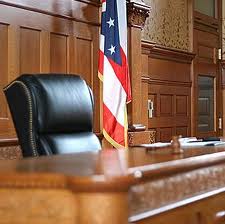 Ting and Tran Law Firm, located in Dallas, Texas, represents clients in deportation and removal court proceedings, asylum, and other immigration litigation. If you have received a letter from Immigration and Customs Enforcement wanting to deport you or a loved one from the United States, we can provide legal representation for you.  
Immigration laws involve complex issues and there are different stages of an application in order to obtain legal status in the United States. We represent our clients to the fullest extent of the law.  
In addition to representing clients in Dallas immigration court, we also provide quality legal assistance on the following applications:
– Naturalization (Citizenship)
– Permanent Residency (Green Card)
– Visas
Some crimes that fall within an aggravated felony definition would prevent you from applying for any immigration application.  Call the Ting and Tran Law Firm if you would like a consultation to determine if your old crimes affect your eligibility for immigration benefits. 
Call John Ting: 469-645-8464 (TING)
Call Adam Tran: 817-838-0254
Warning: If a deportation officer gives you a paper, do not sign without understanding it.  It may likely have severe immigration consequences.  Speak to your immigration attorney and your consulate to find out what your rights are to remain legally in the United States.