JOHN TING
John Ting, Partner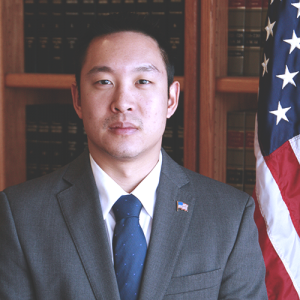 John Ting is a North Texas native who received his Juris Doctorate from The City University of New York School of Law.  John has spent time working with the Immigration Department of Catholic Charities of the Archdiocese in Newark, New Jersey, but has moved back to his home state to start up his own practice.  Similar to being the legal voice for his clients, John teamed up with ATG Against The Grain Productions as Director of Fundraising in 2013.  ATG gives voice to significant, relevant and untold stories in our community – to promote awareness and unity of Asian American culture and identity.
In 2010, John was a recipient of an Equal Justice Award, which recognizes individuals who have made extraordinary contributions on behalf of underserved communities and causes.  Over the years, John has accumulated more than 400 hours of pro bono legal services and is actively involved in the community and its causes.
Direct Line: 469-645-8464

Education:
City University of New York School of Law
J.D.
University of North Texas
B.A., Major: Political Science, International Studies
Bar Admissions:
Licensed to practice by the Supreme Court of Texas and Northern District of Texas.
Professional Associations:
Visit Dallas, Board Director
National Asian American Bar Association, Member
Dallas Bar Association, Member
Dallas Association of Young Lawyers, Board Member and Board Liaison to Attorneys Serving Troops (2014 – 2015)
Dallas Asian American Bar Association, Co-chair of Solo and Small Firm Committee (2012 – 2013) and member (2012 – Present)
Legacy Preparatory Charter Academy, Board of Trustee (2013 – Present)
Southeast Dallas Chamber of Commerce, Chairman (2015 – 2016)
Southeast Dallas Chamber of Commerce, Board Member  and Co-Chair of Economic Development (2013 – 2014)
City of Dallas, Civil Service Board Member (2015 – Present)
City of Dallas, Civil Service Board Adjunct Member (2014 – 2015)
Honors and Awards:
Pro Bono Award of the Year 2016, National Asian American Bar Association,
Community Service Award 2015, Dallas Asian American Bar Association 
Outstanding Member of the Year 2014, Dallas Asian American Bar Association
Equal Justice Award
Public Interest Law Association Fellowship