Justin Beiber Brings Light to Immigration System
Recently, you've heard about Justin Beiber's run in with the law. He is not a U.S. citizen. With the current immigration system, he would be deportable. However, because of his celebrity status and fame, he is able to "buy" even more time.
This post is to showcase that the same laws should be applied to everyone and with the same due process. As lawmakers continue to debate immigration reform , Justin Bieber may have provided us with an excellent opportunity to examine how aggressive and unforgiving our deportation system has become. Police raided Bieber's Los Angeles mansion following allegations that he egged his neighbor's house. Meanwhile, cops also found drugs in his home. He was also accused previously of using drugs and hitting a photographer. Bieber is in the U.S. on a temporary, renewable visa; however, due to his crimes, he could find himself removable.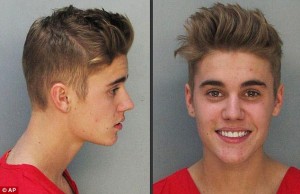 An "average" immigrant could be deported for such offenses or even less dramatic ones, as 68 percent of legal immigrants (including permanent residents) are deported for minor, non-violent crimes. And there is no statute of limitation in the immigration laws. Immigrants can be put into deportation proceedings for crimes committed years, even twenty years ago.
The U.S. has been expanding the list of relatively minor crimes that lead to automatic deportation. For example, hitting a photographer, could result in a conviction for battery, a crime of violence punishable by up to a year in prison in Texas if it leads to serious injury. This could be classified as an "aggravated felony." An aggravated felony conviction not only leads to automatic deportation, but it also bans a person from the U.S. forever. Additionally, even if you agree to a plea bargain and it would be dismissed under state law, that is not the perspective (analysis) under Federal law. In immigration perspective, it is still a conviction, even if dismissed under state law. On this basis, you must have a criminal lawyer that knows immigration laws to the full extent or have a criminal lawyer that is associated with an immigration lawyer who is familiar with the different consequences.
"Aggravated felony" is a misleading name for a category of crimes that make immigrants automatically deportable. "Aggravated felonies" are not necessarily felonies nor aggravated, though they trigger mandatory deportation and permanent banishment. Originally, the label "aggravated felony" only applied to some of the worst crimes, such as murder and drug trafficking. However, for immigrants the list keeps growing and today "aggravated felony" covers more than thirty offenses, including simple battery, theft, filing a false tax return, and failing to appear in court, and leads to mandatory imprisonment and generally no defense against permanent deportation.
Additionally, any immigrant or visa holder convicted of any drug-related crime could also be deported. Our immigration laws make virtually any conviction for violation of any controlled substance law (other than one incident of possession of 30 grams or less of marijuana) a deportable offense.
Most immigrants are not as lucky as Beiber.  US is currently deporting immigrants in record numbers—on average 400,000 per year, many for minor, non-violent offenses. We all understand that some immigrants are here without legal documents; however, there should be a fair system in place. Economist reports that last year "America removed 369,000 undocumented migrants, an increase of nine times compared with 20 years ago. This takes the total number of the deported to almost 2m in Barack Obama's presidency."
Immigration advocates like myself have  argued for more discretion in the immigration system so that judges can make determinations based on all of the circumstances in a person's case, taking into account not only the seriousness of the crime, but other mitigating factors and ties to the United States. Immigration judges are tied to the existing, tough laws. Consider the effect of mass deportations on families and communities. What if you were in a situation that you would be deported for a shoplifting plea bargain that was even paid for and there was no jail time?